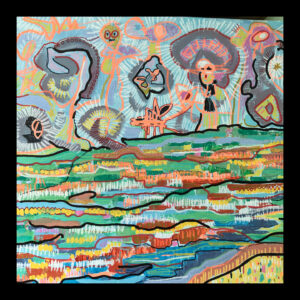 My starting point comes from a deep intuitive source.
I tune my mind to a receptive frequency and ask my spirit helpers for inspiration. Therefore I cannot plan motif or colors. I feel like the medium of a force – a space beyond rational thought. My pictures reflect that of man
spiritual energies in the form of rhythms and tones. A dance with the inner and outer nature.
Censored exhibitions:
Artists' Autumn Exhibition: 1988, 1989, 1990, 1991
Artists' Summer Exhibition: 1989, 1991
Vestfyn's Censored Spring Exhibition: 1987, 1988, 1994, 1996
Gallery 12, DR Aarhus: 1998
In addition, exhibitions in several company art associations throughout the country.